Health Plans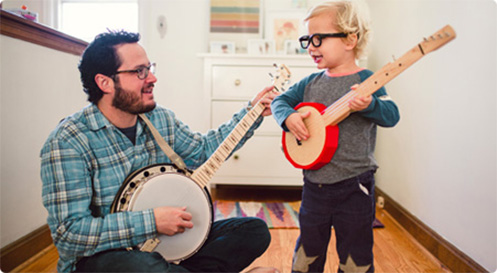 Quality, affordable care for your family
Choosing a healthcare plan for your family is a big decision. We do our best to make it an easy one. With Kaiser you can have one doctor for your whole family or a different one for each. The choice is yours. Your kids can have the same physician as they grow from a baby, to a toddler, to a teenager. If for any reason you wish to change your doctor, you can do so freely. No questions asked.
As parents, we know how busy your schedule can be, which is why we developed our mobile app. Access yours and your children's medical records, schedule appointments, request prescriptions all on the go.
Most importantly, our healthcare is available 24/7. If you or your child need care immediately, we are always available.
Doctors Who Care
Speak to a physician when and where you want. Call or email your own doctor at the office, on vacation, or at your child's gymnastics class.
Facilities that Matter
Kaiser facilities are a one stop shop for all your needs. Meet with your physician, get the shots you need, and get an x-ray at same day at the same facility.
Life can be busy sometimes.
Let us make things easier for you.
We're here to help with whatever your needs may be.