Health Plans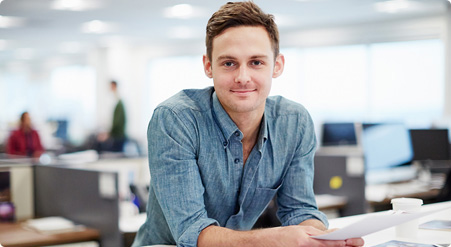 Healthcare that's good for employees and your business
Kaiser helps businesses thrive too. As an employer, you are looking to deliver a quality health care plan that is simple, inexpensive, and compatible with the needs of your employees.
With Kaiser, you can offer numerous health care options within one group.
We offer bronze, silver, gold, and platinum to your employees with no additional cost. This provides your employees with flexibility to choose the plan that is the best fit for themselves and their family.
Additionally employers, under current tax laws, can receive a federal income tax credit annually by helping pay employee group health premiums.
Doctors Who Care
Speak to a physician when and where you want. Call or email your own doctor at the office, on vacation, or at your child's gymnastics class.
Facilities that Matter
Kaiser facilities are a one stop shop for all your needs. Meet with your physician, get the shots you need, and get an x-ray at same day at the same facility.
Life can be busy sometimes.
Let us make things easier for you.
We're here to help with whatever your needs may be.